Off-Campus Housing Resources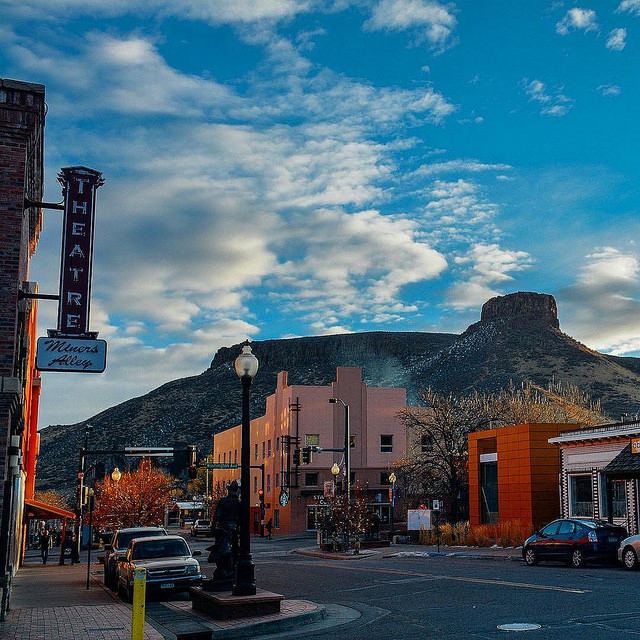 **The Colorado School of Mines does not endorse any of these resources and maintains this Off-Campus Housing Resources page solely as an informational resource for its students. The Colorado School of Mines does not provide any personal assistance in renting, showing, placing or tenant arbitration.**
Golden Area Apartment Complexes:

Cliffs @ 6th Ave.
12 S. Holman Way, Golden, CO 80401
303-278-9563
Gold Apartments
615 Water St, Golden, CO 80401
303-279-6063
Golden Arms
1400 Utah St, Golden, CO 80401
303-279-9430
The Miner Apartments
1001 19th St, Golden, CO 80401
303-279-0789
Miners Court
510 24th St., Golden, CO 80401
303-215-0310
Montrachet Denver West
1855 Denver West Court, Golden, CO 80401
303-216-0070
Summit View Village
17600 W. 14th Ave, Golden, CO 80401
303-278-9525
West 8th Apartments
1410 8th Street, Golden, CO 80401
303-351-0592
Maple Apartments
914 14th Street, Golden, CO 80401
210-875-5779

Lakewood/Green Mountain Apartment Complexes:

West Link at Oak Station
1665 Pierson St, Lakewood, CO 80215
(855) 980-7484
Americana Lakewood
12598 W. Dakota Ave, Lakewood, CO 80228
303-969-9660
Mountain Vista
474 S. Wright St, Lakewood, CO 80228
303-987-8800
Riva Ridge Rental
455 Wright St, Lakewood, CO 80228
303-989-0975
Red Rocks
409 Zang St, Lakewood, CO 80228
303-989-5200
Silver Reef
12419 W. 2nd Pl, Lakewood, CO 80228
303-985-4107
Westhills
453 Van Gordon St, Lakewood, CO 80228
303-988-1330

Golden/Lakewood Short Stay Alternatives:

Candlewood Suites

895 Tabor St, Golden, CO 80401

303-232-7171
Extended Stay America (Lakewood West)
715 Kipling St, Lakewood, CO 80215
303-275-0840
Courtyard (Denver West)
14700 West 6th Ave Frontage Road, Golden, CO 80401
303-271-0776
Residence Inn (Denver West)
14600 West 6th Ave Frontage Rd, Golden, CO 80401
303-271-0909
TownePlace Suites
800 Tabor St, Golden, CO 80401
303-232-7790
La Quinta Inns & Suites
3301 Youngfield Service Rd Golden, CO 80401
303-279-5565

Local Real Estate Brokers and Property Managers:

Golden City Properties
815 Cheyenne St, Golden, CO 80401
htiberi@comcast.net
303-271-1010
Golden West Realty
1299 Washington Ave. Suite 120, Golden, CO 80401
ryansmithk2631@yahoo.com
303-279-7979
James C. Karo Associates
1750 Lafayette St, Denver, CO 80218
james@jameskaro.com
303-279-0789
Laurel Property Services
1214 Washington Ave, Golden, CO 80401
http://www.laurelpropertyservices.com
303-278-4241

Business Futures Inc. Property Management

2221 East St , Golden, CO 80401
http://www.rentgolden.com/
leasing@rentgolden.com
303-271-1493
The Golden Group
803 14th Street, Golden 80401
BrianQ@GoldenGroupRealestate.com
720-441-3510
Large Property Services
908 4th Street Golden, CO 80401
Hlarge1@comcast.net
303-278-4493

Apartment Search Services (in no particular order)

zumper.com has a lot of useful resources and legal life-hacks for those living in an apartment off-campus. See them all here
zumper.com
rent.com
abodo.com
ApartmentList.com
hotpads.com
zillow.com
trulia.com
CampusCribz.com
ApartmentGuide.com
RentHop
Rent To Own Labs
Other Services
Allconnect is an online and call-in service that helps people set up or transfer all of their utilities (internet, cable, electricity, etc.) when they move in to a new place. Instead of having to call each utility individually, Allconnect is able to do it all for you in a one-stop-shop format.
For a list of local Golden hotels and other short-term-stay options, click here
.
---
The Colorado School of Mines does necessarily endorse any of these resources and maintains this Off-Campus Housing Resources page solely as an informational resource for its students. The Colorado School of Mines does not provide any personal assistance in renting, showing, placing or tenant arbitration.